What is a Jumbo Loan?
Mortgage loans that exceed the Fannie Mae and Freddie Mac conforming loan limits are called jumbo loans.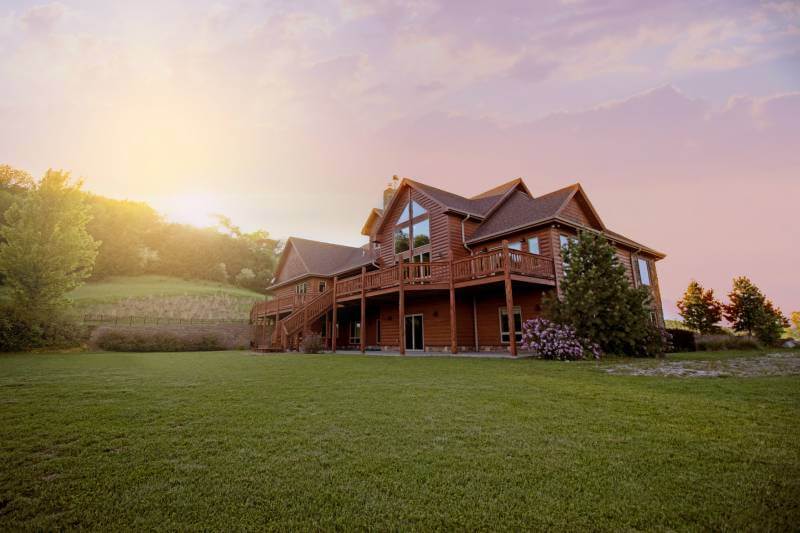 What are conforming loan limits?
Each year around November or early December, the Federal Housing Finance Agency (FHFA) publishes conventional loan limits for the following year. Mortgage lenders can only sell their loans to Fannie Mae and Freddie Mac if the loan amount is at or below the established loan limit . As you might expect, given the real estate boom over the last several years, those limits grow higher each year. However, there are still an abundance of homes priced well above county loan limits.
Any mortgage loan that exceeds the conforming FHFA county loan limit is a jumbo loan.
Conforming loan limits are set using a formula established in 2008 under the Housing and Economic Recovery Act of 2008 (HERA). The computation makes use of the median home values used by FHA to determine their lending limits. Most of the country will use the base loan limit of $548,250 in 2021. There are areas throughout the U.S. where conforming loan limits are higher due to higher median home values. The specifics are detailed here, but it's much easier to use a loan limit lookup tool.
Once you've determined your price range minus your down payment results in a mortgage greater than your area's loan limit, you've entered jumbo loan territory.
Are jumbo loans bad?
Of course not. There seems to be a perception that jumbo loans are impossible to get and carry outrageous terms. Fact is some jumbo loans may be more favorable than otherwise comparable conventional loans. Because jumbo loans are not at the mercy of Fannie Mae or Freddie Mac guidelines, lenders are free to generally make their own rules.
Keep in mind that if you are buying a home that outreaches the bounds of a conventional loan, you are probably in a comfortable financial situation, have exceptional credit, and maintain assets commensurate with someone able to spend high six or seven figures for a home. In other words, lenders like you.
Homebuyers with such strong borrower profiles get favorable terms, whether they are financing a car, establishing a high limit credit card, or buying a home. Jumbo loans are no different. Since jumbo mortgage lenders are either keeping and servicing their loans themselves or selling them to private investors, highly qualified jumbo buyers may receive a great interest rate, only have to put down 10 or 15 percent, and not have to pay PMI. The terms are up to the lender and/or private investor. Being a strong jumbo buyer can be advantageous.
How do jumbo mortgage rates compare to conventional loan rates?
As with any and all questions related to mortgage rates, it depends. A mortgage lender's appetite for a certain type of loan will often dictate the rates they offer. For example, a lender specializing and equipped to handle a high volume of VA loans may price their FHA and conventional loans a little higher than the rest of the market while pricing their VA loans better. The same can be said for jumbo loans.
Shopping for jumbo loan rates and selecting a jumbo lender is as critical as shopping for a traditional mortgage, if not more. Because jumbo lenders have more control over their requirements, terms, and conditions, there may be greater rate variances from lender to lender.
Generally, jumbo rates should be comparable to conventional loan rates. In some cases they will be lower. In others they may be higher. If your credit and financial profile is good, you'll have a better chance of obtaining favorable terms.
Does the VA offer jumbo loans?
Technically, the VA doesn't offer loans at all. VA loans are originated by VA approved mortgage lenders like any other mortgage loan. The VA guarantees the loan should the VA borrower default, which means the VA also makes its own rules.
In January 2020, the VA eliminated loan limits for VA loans as long as the veteran had full entitlement. Basically, any limit on the size of a VA loan would be imposed by the mortgage lender. However, if the veteran already has a VA loan and is pursuing a second, the conforming loan limits become a factor. The veteran can use remaining entitlement to obtain a second VA loan, but the entitlement and county loan limit will determine if the veteran will need to make a down payment.
VA loans with full entitlement do not require a down payment and technically are limited only by the amount for which the veteran qualifies. Our VA loan calculator will handle any VA loan amount.
What is an FHA jumbo loan?
While technically not a jumbo loan, FHA loans in areas HUD has determined as high-cost and therefore have higher FHA loan limits are sometimes referred to as FHA jumbo loans. The 2021 FHA base loan limit is $356,362. High cost areas outside of Alaska and Hawaii can be as high as $822,375.
FHA loans that fall between these two figures might be referred to as jumbo FHA loans, but they are really just FHA loans. A true jumbo loan would be above the county loan limit in which the FHA loan is made, and FHA does not have such a loan. If your loan amount will be above the county FHA limit, you'll need to pursue a conventional or jumbo loan. There is no FHA product to meet your needs.
FHA loans are a great tool and gateway into homeownership. However, if you're shopping for homes in the jumbo price range, a conventional loan or jumbo mortgage is probably a better choice.
How do I get a jumbo loan?
Jumbo loans are no different than any other mortgage when it comes to how you get one. Reach out to a handful of lenders, compare the terms they offer, and make your decision. There should be little to fear when applying for a jumbo loan, especially when your application is strong.
If you're buying a home in the jumbo niche, congratulations and happy house hunting.